Gingham Camo Style
What a difference a day makes…
The photo on the left is from Saturday and the photo on the right is from less than 24 hours later…
Camo Jacket: Old Navy (similar options here, here, and plus-sized option here)
This look mixes a few things I love…
Mixing patterns

Camo

Layering
Vest: I don't remember but you can find a similar one here
Disclosure: This post contains affiliate links, which means we may receive a commission if you click a link and purchase something. Please check out the Disclosure Policy for more details.
The inspiration for this look comes from Pinterest
Gingham Shirt: Izod outlet (find a similar one here. NOTE: it's a slim fit, so be sure to size up)
I admit, it took some gumption and getting used to mix patterns. My friend and Soror, Adrienne Young, was the one who inspired me. There is a fine line between looking fashionable and looking like Mr. Brown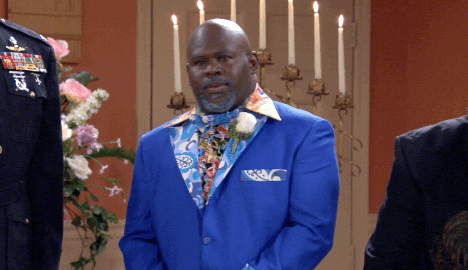 Here a few ways you can "safely" mix patterns:
Polka dots and floral

Floral and stripes

Leopard print and gingham plaid

Stripes and leopard print
Be sure to check out my Pinterest board for more ideas.
One thing I've learned since living in Colorado, and especially in the last 45 days, is that our CONDITION can change drastically and very quickly. But our POSITION doesn't have to.
No matter what comes or goes or who stays or leaves—knowing who you are and your purpose will help you keep that same position even when things around you change. When you know who God created you to be—NOTHING can change your outlook.
"And I am convinced that nothing can ever separate us from God's love. Neither death nor life, neither angels nor demons, neither our fears for today nor our worries about tomorrow—not even the powers of hell can separate us from God's love. No power in the sky above or in the earth below—indeed, nothing in all creation will ever be able to separate us from the love of God that is revealed in Christ Jesus our Lord."
~ Romans‬ ‭8:38-39‬ ‭NLT‬‬